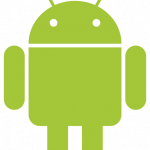 Turn your own RigExpert antenna analyzer into the real lab instrument. Rig Expert Ukraine Ltd. by popular demand finally releases the companion application for well-known AA antenna analyzers.
Download and install application onto your smartphone to:
∙ operate the analyzer remotely via Bluetooth
∙ galvanically isolate the analyzer from the computer
∙ see the characteristics of your antenna in more detail
∙ share measurement results through social networks
Use this link to download AntScope Android application from Google Play:
GooglePlayStore/RigExpertAntscope
And, of course, our Option Bluetooth Analyzers can be operated via Bluetooth with AntScope2 software under Windows OS.
We are confident that you will enjoy new opportunities of your lovely antenna analyzer.