Antenna analyzers
How to match your antenna and/or filters, detect cable faults or checks its loss? When it comes to the installation or maintenance of an antenna, antenna analyzers simplify your work, saving time for anything else.
RigExpert™ antenna and cable analyzers are ready for use in the field immediately after powering on and do not need pre- or recalibration, as many other similar products, in any season.
Our instruments have a simple and convenient user interface, as well as a built-in help assistant. All these advantages and high accuracy of measurements make RigExpert™ antenna and cable analyzers indispensable tools for HAM operators and radio engineers.
RigExpert antenna and cable analyzers are indispensable for:
Rapid check-out of an antenna
Tuning an antenna to resonance
Antenna SWR and impedance measurement and comparison before and after specific event (rain, hurricane, etc.)
Making coaxial lines or measuring their parameters
Cable testing and fault location
Measuring capacitance or inductance of reactive loads
Please see the Analyzer comparison table.
HF Analyzers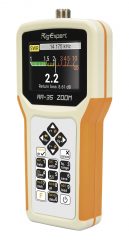 Details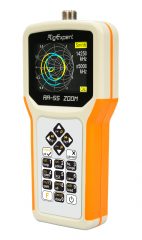 Details
VHF Analyzers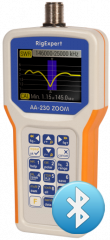 Details